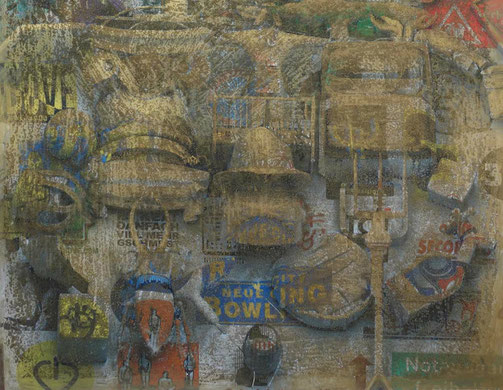 By Dr. Moritz Senarclens de Grancy
In companies, people from different cultural backgrounds, age, educational origin and gender orientation are increasingly working together. This poses new challenges to the individual's ability to integrate. To use diversity as an opportunity for innovation and development in organizations, executives must be prepared for cultural change towards diversity. It is, however, often neglected that diverse teams are affected by further phenomena – ethical gaps and transference.
Ethics required
New Work is the key word saying that companies, administrations, start-ups and other organizations dissolve traditional structures in order to prepare themselves for the challenges of digitalization and globalization. This creates areas that are not covered by rules and for which ethical thinking has yet to be developed in each individual case.
How diversity management can help
Diverse working cultures can provide differentiated answers to complex questions that are increasingly asked in knowledge societies. The different perspectives of various teams are more suitable for this than the tunnel vision of homogeneous groups. Internationally placed companies and organizations have long recognized this and are focusing on the aspect of diversity management in the composition of teams and the selection of their management personnel. Hierarchical decision-making and behavior patterns in companies be replaced by flat decision-making levels; employees get more responsibility and freedom of choice. This results in a challenging side effect.
Less hierarchy means more transference effects
When hierarchies are dismantled and individual employees are given more space for decisions, the need for communication is increasing. Diverse teams are more susceptible to conflict because a potentially higher number of differences needs currently to be bridged. The friction surface between colleagues and colleagues in diverse teams grow and with it the effect of transference.
Transference – a psychological phenomenon
Transference is understood to mean a psychodynamic effect in which one's own unconscious perceptions and assumptions are directed by the speech to the other and draw him or her into the drift of these phantasies. The other party may be subject to this dynamic, or react with a defensive countertransference. In both cases, the relationship of unspoken fantasies is impaired and the formation of constant working relationships is made much more difficult. This also concerns the ability to maintain common thinking processes in diverse teams with the greatest possible accuracy and agility.
How to deal with transference
In our analytical executive trainings we impart transference in theory and practice. We show how to deal with transference effects and how they can be related to the symbolic process. In general, the communication culture and the social competences should be given new relevance. In addition, it is necessary to open up spaces for free exchange in regular use for managers and team members. Companies should invest in the establishment of organizational cultures that are suitable to cope with diversity and its transference effects.
Communication – other side of transference
Organizations must establish communication practices that create transparent contact areas between employees. They help to make unconscious premonitions with regard to colleagues, employees and superiors. For example, executives can learn how to adjust their delegation behavior by deliberately transferring decision-making processes to their teams in order to support their relationship building among their employees. This counteracts the formation of sub teams and supports teams and its members to identify with each other.